KBSI's WORKSHIP™ toolkit enables improved production planning for the U.S. shipbuilding industry.  The toolkit reflects a comprehensive survey of current production practices in Tier 1 and Tier 2 shipyards and provides an open architecture framework for innovative TO-BE production planning and scheduling.
Planning and scheduling is a complex task in any large item manufacturing or maintenance organization, and the shipbuilding industry is no exception.  While planning and scheduling requirements of shipbuilding have become more complex, the methodologies for performing planning and scheduling have not kept pace.  The result has been wide-spread inefficiencies in manufacturing activities including flow time for ship construction and repair, unnecessarily high inventories, resource waste, and low shipbuilding agility.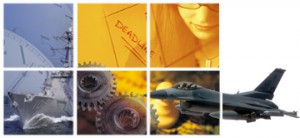 KBSI, with funding from the University of New Orleans, worked in conjunction with Bender Shipbuilding and Repair Co., GCRMTC, and John Lontos to develop a novel software toolkit–WORKSHIP™–for shipyard work planning and scheduling.  This toolkit synthesizes a number of KBSI technologies including the Workload Project Planner, Workload Transition Testbed (WTT™), and the Workload Simulator (WORKSIM®).  These tools utilize MS Project, WITNESS (Lanner Ltd.'s simulation software), and KBSI's scheduling engine, Work Planner.  The WORKSHIP™ toolkit provides an open architecture to allow for "plug compatibility" with a number of operating environments.
The WORKSHIP™ toolkit is specialized to meet the planning and scheduling needs of the shipbuilding industry and incorporates data relating to operations, processing times, resources, constraints, etc.  The technology also accommodates long-term and short-term workload planning situations or scenarios:  the WORKSIM® and WTT™ technologies were adapted to address each planning and scheduling problem, and these scenarios were extensively tested and validated in a number of real-world planning exercises.
In developing the WORKSHIP™ toolkit, KBSI also produced a comprehensive Shipyard Planning and Scheduling Methodology Document that can help guide planning and scheduling activities throughout the shipbuilding industry.  Both the software architecture and the methodology, by bringing together scientific principles of sustainment and user-centered technology, mark an innovative approach to shipyard planning and scheduling.