The POV Planner technology combines COTS visualization software (Navisworks®) with KBSI's WORKSIM® tool to allow shipyard production planners to access and manipulate product models without impacting the engineered design, extract information pertinent to planning, and perform both what-if analyses and process duration calculations based on a variety of resource constraints.
Production planning in shipbuilding projects is a complex and dynamic process that involves a number of discrete activities, from development of the initial build strategy through the creation, compilation, and delivery of work packages to production personnel.  A central challenge is to integrate the engineering and planning functions and ensure that work package content is always the latest revision and contains sufficient information to support detailed planning and production activities.  Creating effective work package content, including proper views and material lists from product models, requires close collaboration among engineering, planning personnel, and production supervisors.  The engineering data is also necessary for creating the related budgets and schedules–activities that are further complicated by the lack of accurate production labor standards and the complexity of available planning and scheduling tools.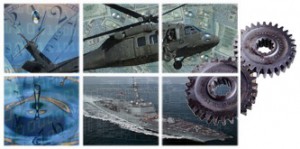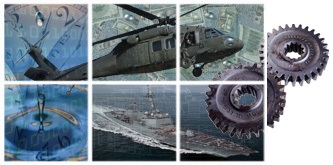 The Process Oriented Visual Planner (POV Planner) technology addresses these challenges by allowing planners, in a user friendly software environment, to manipulate the product model output to support the definition of production activities and to define and re-use production labor standards and standard activities as needed.  The POV Planner technology provides an integrated set of visualization and simulation based planning tools that are structured along production standards.  The visualization aspect was developed using the Navisworks® software from Autodesk®.  The POV Planner tool provides standardized shipyard production processes and procedures that form the basis for creating simulation based planning models in WORKSIM®, KBSI's resource constrained simulation based planning software tool.  The visual reference and associated product attribute data derived from Navisworks® are loaded into WORKSIM® process models which are then used to execute simulations and generate process durations and work dispatch instructions for use in planning and production activities.
Visual Production Planning
From the shipyard planner's perspective, POV Planner leverages the Navisworks® visualization capabilities and combines them with WORKSIM® simulation based scheduling capabilities to provide the ability to build a ship in a virtual graphic environment, validate the build strategy, and add a fourth dimension of time sequencing into the build strategy concept.  This is accomplished by incrementally adding components to a model view, virtually building the vessel in the same way that production will put together the physical components.  The views are easily manipulated so that assemblies can be observed from a variety of different angles, and potential interferences and tight spots can be seen and resolved before a large piece of steel or machinery is hanging from a crane hook, unable to clear an interference caused by a bad work sequence.
Using the graphic representation of virtual interim products, a planner can associate the products with standardized ship production process models to define the discrete work steps.  The standard process templates are a core feature of the WORKSIM® tool and use an Integration Definition Language 3 (IDEF3) format to model the way the shipyard performs discrete production processes.  These standard processes are related to specific interim products through the visual interface, and attributes that are pertinent to calculating process times and resource requirements (weight, length, numbers of parts, etc.) can be readily derived from the Navisworks® files.
Once a series of interim products have been created in the virtual environment and loaded into WORKSIM®, the simulation engine is run to determine process durations and conflicts based on personnel, equipment, and facility resource constraints.  The resulting output produces work dispatches with resource assignments and short term schedules to assist both planning and production.