The RISE initiative is focusing on identifying/defining best practices for simulation modeling and analysis support for work center planning and decision making at the Oklahoma City Air Logistics Center (OC-ALC).  The RISE findings will demonstrate the use of simulation modeling best practices in moving OC-ALC to a best-practice state.
This initiative, a ProPlan™ 21 modification initiative at OC-ALC, is focusing on identifying/defining best practices in the application of simulation modeling and analysis support for work center planning activities and decision making.  This initiative will demonstrate, using a current OC-ALC work center planning problem, the application of the discovered simulation modeling best practices and develop a recommended set of requirements and actions that will allow OC-ALC to move towards that best-practice state.
The ProPlan™ 21 initiative identified the definition and design of new work centers as one of the most challenging of MRO planning activities–an activity that would greatly benefit from systems engineering based simulation analysis support.  This support involves developing quantitative and qualitative simulation models that will provide the experimental framework for the variety of planning decisions that must be made.  Models are designed to answer particular questions, and simulation modeling can go awry when the questions that the model answers are not relevant to the planner.  A 'best practice' simulation method for simulation based systems engineering support would improve the efficiency of the organic Industrial and Systems Engineering (ISEN) resource and improve the quality/consistency of the ISEN support to work center planners.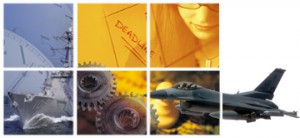 This initiative will enable and support the broader OC-ALC initiative to re-institutionalize an organic ISEN capability at the depot.  That initiative will have the collateral benefits of contributing to the ISEN engineering science body of knowledge with a set of Maintenance, Repair, and Overhaul (MRO) system Physics and Principles of Operation (MP2O) that will provide the foundation for the next generation of ISEN practices across the DoD and commercial MRO community.  Other benefits include:
Industrial processes and systems are requirements-driven, clearly documented, simulated (when appropriate), and predictive;
Production capabilities will be adaptive, flexible, and integrated across the enterprise including facilities, production processes, supply chain, information technology, and manufacturing; and
Results are predictive, measurable, verifiable AFSO21 savings in man-hours, maintenance cost and quality, demonstrated by tangible continuous performance improvement.