The BRAMS™ technology allows users to enter data for blood product and transfusion events via a Web-based interface, and to apply data mining and analytics in detecting blood supply problems, analyzing system behavior, evaluating alternate solutions, and optimizing the blood supply chain.
The BRAMS™ technology provides data integrity and access control mechanisms to ensure that the data entered into the system is valid, clean, and not duplicated in other data sources.  In addition to extending JMAR data coverage and, consequently, the accuracy and reliability of JMAR data, the BRAMS™ technology enables users to perform data mining and knowledge based analyses of blood reserve data that will help the Armed Services Blood Program (ASBP) and JMAR transition from reactive agencies to forward-looking, proactive agencies.
Phase II Development
In Phase II of this initiative, the BRAMS™ technology implemented a number of innovative capabilities including predictive logistics and forecasting, agent-based alerts and notifications, emergency response management, and transportation optimization.  The use of data mining and analysis will enable program and preparedness managers to detect management problems, analyze the underlying drivers for system behavior, evaluate a series of alternate solutions to the discovered issues, and optimize the targeted supply chains.  The technology's knowledge based, dashboard driven functionality allows users who are not data mining experts to quickly and easily uncover mission critical knowledge.
One of the most significant benefits of the BRAMS™ technology is that it provides a diverse set of users with access to sophisticated decision support technologies that were previously limited to a small group of expert users.  This widens the practical application of these technologies to a number of military and commercial user communities. Other key benefits include (i) significant reductions in the time and cost for building high quality decision support systems, (ii) the ability to explore a larger number of decision alternatives in constant time, and (iii) the ability to adapt decision-making capabilities in response to unpredictable and rapidly changing environments (i.e., decision agility and robustness).
Phase II Extensions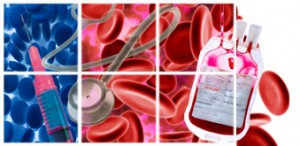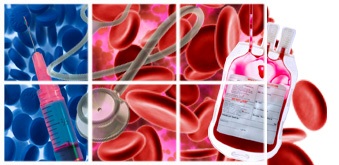 In extensions to the Phase II initiative, KBSI is leveraging the web based data capture, reporting and analyses framework of the BRAMS™ technology to develop a pilot biovigilance system for the U.S. that is focused on hemovigilance and donor safety issues.  KBSI is extending the BRAMS™ data collection and analyses capabilities to develop a comprehensive system for collecting, analyzing, and reporting outcomes (adverse events and issues) of collection and transfusion and/or transplantation of blood components and derivatives, cells, tissues and organs.  The system will also provide an early warning system of adverse events and support the continuous improvement of donor and recipient safety in the U.S., forming a critical component of the nation's medical safety and security infrastructure.
This technology will support the Department of Health and Human Services (DHHS), Armed Services Blood Program Office (ASBPO), American Association of Blood Banks (AABB), and the various independent civilian blood collection and transfusion communities.
This work is supported by the U.S. Army Medical Research and Materiel Command under Contract No. W81XWH-05-C-0074.