MP2O helps depot managers improve agility, throughput, and system responsiveness despite ever-changing demands, priorities, and resource constraints.  MP2O models bring focus to essential aspects of the MRO system, expanding managements' understanding of the system and their ability to rigorously test system designs.
The increasing volume and pace of Air Force operations worldwide add to the strain on an already aging fleet and the already taxed sustainment enterprises tasked with keeping that fleet in the air.  Air Logistics Centers (ALCs), responsible for aircraft maintenance, repair, and overhaul (MRO), are under pressure to reduce the number of aircraft on station at any given time, speed turnaround, and meet on-time delivery commitments—in other words, to maximize the number of aircraft that are available for duty just when the demand for depot overhaul work is sharply increasing.  The only way to achieve this goal is to increase the speed of the MRO process.  Given the inherent variability of the MRO process and the variety of resource types that must be managed—parts, manpower, equipment, funding, facilities, etc.—this is a particularly challenging goal.
In the Maintenance, Repair, and Overhaul Physics and Principles of Operation (MP2O) initiative, KBSI researched and developed resource management policy simulation methods and tools to help depot managers improve agility, throughput, and system responsiveness amidst ever-changing demands, priorities, and resource constraints.  The performance measures used to guide decision making at the depot are rarely characterized in a way that reflects endemic MRO variability, and, as a consequence, depot managers design and mandate MRO processes to run at maximum capacity:  a recipe for congestion in a stochastic system.  Managers lack the ability to place a particular situation within the context of historical system behavior and resort to managing the chaos with overtime and back-shop support.  For managers to be consistently effective, they must be attuned to the impact of variability on production and supply chains within all of the production echelons—front, back, bucket—of the depot.  Constant and controllable work in progress (WIP) is the key, and high fidelity tools and models are the requirement for managing and maintaining WIP.
Models developed to focus on the essential aspects of the system are the only cost effective mechanism that allows management to broaden their understanding of the MRO system and to generate salient, rigorously tested decisions that are both comprehensive and pointed in their execution.  MP2O based models offer directed and focused characterizations of critical depot operations.  MP2O based process analysis, in conjunction with computer simulation, offers technology for testing management decision polices while providing insights into the combined effects of system variability.
In the initial phase of the MP2O initiative, KBSI researched the means to leverage, enhance, and configure MP2O technologies to provide:
Parts allocation policy analysis,
Dispatching policy impact analysis, and
Backshop workload staging impact analysis.
The MP2O initiative developed technologies that offer quantitative, simple, intuitive insights for the management of low volume, high variability workload within the MRO environment.  Leveraging a number of prior KBSI projects in ramp analysis (IATMS), reconfigurable simulation modeling (ODSS), a language for constraint representation and analysis (XFMR), and ontology driven model generation and analysis (ProPlan21), MP2O can have an immediate impact on both complex system and variability-centric analysis research and technology development.
Phase II Development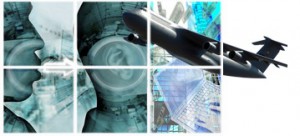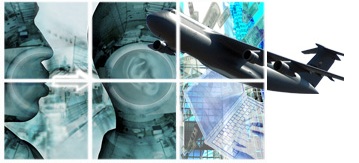 The initial project work established the need for improvement at the Oklahoma City Air Logistics Center (OC-ALC) depot, the potential for better coordinated and more completely institutionalized industrial and systems engineering (ISEN) practices at the depot, and the current disposition and roles of ISEN practitioners within the depot.  In Phase II of the MP2O initiative, KBSI used these findings to define the organizational change necessary to effect the needed improvements and to assist OC-ALC personnel in implementing those changes.
More specifically, KBSI helped depot managers establish an organic, institutional ISEN capability that applies sound engineering principles and practices to the discovery and application of MRO enterprise policies, procedures, and techniques.  The depot's organic ISEN resources can be directed towards supporting improved agility, throughput, and system responsiveness to better address the ever-changing demands, priorities, and resource constraints that depots face.  This involves base-lining current ISEN resources and deployments, surveying the industry best practices and adapting them to the depot's needs, and establishing plans to organize, expand, and redeploy the existing resource base.  In addition, KBSI established education and training services to sustain ISEN resources and explored collaborations with universities and other government depots to create an MRO ISEN community of interest that includes a library of the principles, models, methods, and directed technologies that best support depot industrial and systems engineering practitioners.
The Phase II MP2O project provided the foundation for the next generation of ISEN practices across the DoD, within the commercial MRO community, and in the academic and commercial training of ISEN practitioners.  These developments have helped establish adaptive and integrated production capabilities across the enterprise's facilities, production processes, supply chains, information technologies, and manufacturing activities, resulting in predictable, measurable, and verifiable AFSO21 savings in man-hours and maintenance costs, and improved quality and performance.